Clients List
IBM

State of Missouri

Kaiser Medical

Mayo Clinic

ESPN Sports

PC Magazine

Toshiba

Ford

Mc Graw Hill

Car and Driver
SBC & Pacific Bell
SAIC
Be Our Client!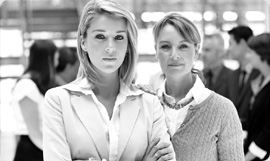 We're looking for a few good Partners
Our Customers are our partners. This is a collaboration, not a one sided venture. Over time we've learned that while we have come up with great ideas and products, it's our Customers that make them workable in the real world.
So when you decide to purchase our products or services, you get a committed and responsive partner that's focused on making the solution work for all involved. Is it a balancing act? You bet it is, but when goals align, it's a beautiful thing.
So join us, there's always room for another good Partner!