Who We Are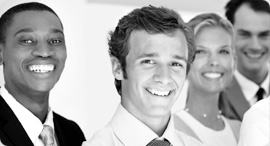 We're a collection of talented software developers and designers focused on building the next generation of business software and solutions..
However, it's not all about us. We realize that partnering with other talented individuals and organizations is the ultimate key to success.
Our History
1991 -
We were founded as Looking Glass Software.
2001 -
We became Information Vortex corporation.
2008 -
To match our focus on Business, we became IVC Business Systems.
Where are we going?
We live in a rapidly changing business which requires that we not only do research and development looking to the future, but deliver that in products today:
It's not magic, it's just hard work and dedication to a vision of delivering great products to our customers.